"The first rule is to keep an untroubled spirit. The second is to look things in..."
– Marcus Aurelius
"The inspiration you seek is already within you. Be silent and listen."
– ~Rumi
"When listening to another person, don't just listen with your mind, listen with..."
– Eckhart Tolle
Old Japanese Man Creates Amazing Art Using Excel... →
I often define entrepreneurship as "a mindset that pursues opportunity without regard to perceived limits on the resources currently at hand."  By that definition, entrepreneurial thinking transcends business, and often includes art.  I can't think of a more perfect example than this:  73 year-old Tatsuo Horiuchi, who taught himself how to use Excel to create these amazing...
"You've gotta keep control of your time, and you can't unless you say no. You..."
– Warren Buffett, on why productive people have empty schedules (via fastcompany)
Stanford research highlights benefits of...
Stanford center highlights the benefits of compassionate workplaces: Scott Kriens, chairman of Juniper Networks and founder of the 1440 Foundation, said there is no conflict between being compassionate and being profitable, a sentiment echoed by researchers who cited study after study showing the power of a kinder workplace to have transformative effects on output. The full article is here.
"Not causing harm requires staying awake. Part of being awake is slowing down..."
– -Pema Chodron
"Not I, nor anyone else can travel that road for you. You must travel it by..."
– Walt Whitman (via creatingaquietmind)
"All man's miseries derive from not being able to sit quietly in a room alone."
– Pascal
"Vision without action is a daydream and action without vision is a nightmare."
– Japanese proverb
"We need to be 21st century Buddhists…Western scholars often suggest that..."
– ~HH Dalai Lama XIV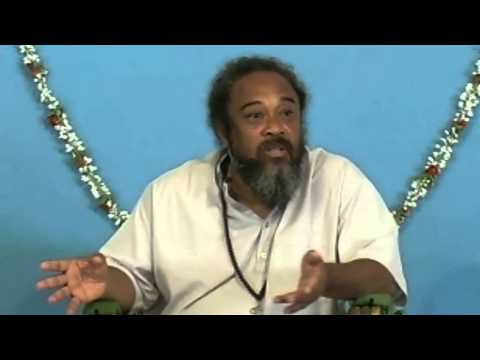 Science: Contours of the mind - FT.com →
Projects to map the brain herald a possible golden age of neuroscience
"My life has been filled with terrible misfortune; most of which never happened."
– ~Montaigne
"I slept and dreamt that life was joy. I awoke and saw that life was duty. I..."
– ~Tagore
Secret Ingredient for Success →
Self-examination is the key to noodle-making and other accomplishments.
The Score: My Dark Materials: The Music of... →
My music had always been deeply informed by my depression. Listen to what happened when it finally began to lift.
"Don't take anything personally. Nothing others do is because of you. What..."
– Don Miguel Ruiz
How meditation and mindfulness improve... →
The Center for Contemplative Mind in Society is aiming to show how meditation techniques can bolster productivity and creativity in organizations: "As we continue exploring the benefits of mindfulness for work, scientists are researchingthe effects of the practices on the brain. Neuroscientists have confirmed much of what we were experiencing: that meditation improves attention, reduces...
"'The first thing I look at is whether the staff are touching each other,' Clive..."
– We are all politicians, now. Paul Myerscough · Short Cuts · LRB 3 January 2013 (via felixsalmon)
The Power of Mindfulness to Improve Concentration →
Though the concept originates in ancient Buddhist, Hindu and Chinese traditions, when it comes to experimental psychology, mindfulness is less about spirituality and more about concentration: the ability to quiet your mind, focus your attention on the present, and dismiss any distractions that come your way.  Read the full article at: ...
1 tag
"Instructions for living a life: Pay attention. Be astonished. Tell about it."
– Mary Oliver
Childhood Calls
examined-life: Come over, come over the deepening river, Come over again the dark torrent of years, Come over, come back where the green leaves quiver, And the lilac still blooms and the grey sky clears. Come, come back to the everlasting garden, To that green heaven, and the blue heaven above. Come back to the time when time brought no burden And love was unconscious, knowing not love. ...
Nobody does their best thinking sitting at their... →
idonethis: Nobody does their best thinking sitting at their desk. Your desk is for executing; do your thinking elsewhere. — Justin Jackson (@mijustin) July 26, 2012 Justin Jackson reminds us that desks are workstations. Take your thinking, procrastinating, eating, and even sitting elsewhere. …
How to learn a language in 22 hours →
tetw: by Joshua Foer Our memories naturally degrade, but each time you return to a memory, you reactivate its neural network and help to lock it in. The effect on retention of learning in this manner is staggering…
lazyyogi: Meditation is like laughter. The more you describe and intellectualize it, the further you remove yourself from the experience of it. 
The Art of Being Still →
I transform the mundane task of grocery shopping into a writing exercise, and I become my character.
"I wish that life should not be cheap, but sacred. I wish the days to be as..."
– – Ralph Waldo Emerson
"What you are looking for is what is looking."
– St. Francis of Assisi (via unconditionedconsciousness)
"Very few beings really seek knowledge in this world. Mortal or immortal, few..."
– Anne Rice
"I want to tell you that what you're looking for is already inside you...."
– Anne Lamott, addressing a Stanford University graduating class
In With Good and Out With Bad Memories →
The brain has two ways, using different parts, of dealing with memories you'd rather not have: simply blocking them out, or recalling a substitute memory.
Watch
poptech: "It is not the severity or the objective facts of a disaster that motivate us to feel compassion and to help. It is whether or not we see ourselves in the victims." Today's talk of the day: David DeSteno directs the Social Emotions Lab at Northeastern University where his research is pulling back the curtain to reveal some of the mechanics that drive human compassion. 
: The fire and the rose... →
We shall not cease from exploration And the end of all our exploring Will be to arrive where we started And know the place for the first time. Through the unknown, remembered gate When the last of earth left to discover Is that which was the beginning; At the source of the longest river The…
The Secrets of Sleep →
longform: We know we need it, but we don't know why. D.T. Max | National Geographic | May 2010
"Your conscious is so small, it's the broom closet in the mansion of the brain."
– David Eagleman's research includes time perception, vision, synesthesia, and the intersection of neuroscience with the legal system. (via poptech)
Protestants lose majority in U.S. for first time →
latimes: Protestants, who have played a central role in the nation's founding and development, no longer make up a majority of Americans for the first time in history, according to a study released Tuesday. The Pew Forum on Religion & Public Life finds that Protestants now make up 48% of Americans, compared with nearly two-thirds in the 1970s and 1980s.
"But it seemed to me that this was the way we all lived: full to the brim with..."
– "The Year of Pleasures" by Elizabeth Berg
"There are only two days in the year that nothing can be done. One is called..."
– Dalai Lama (via chasing-equilibrium)